PVD treatments for high quality watches
The most requested PVD coating for watches and their components is black, in particular the "PVD black" colours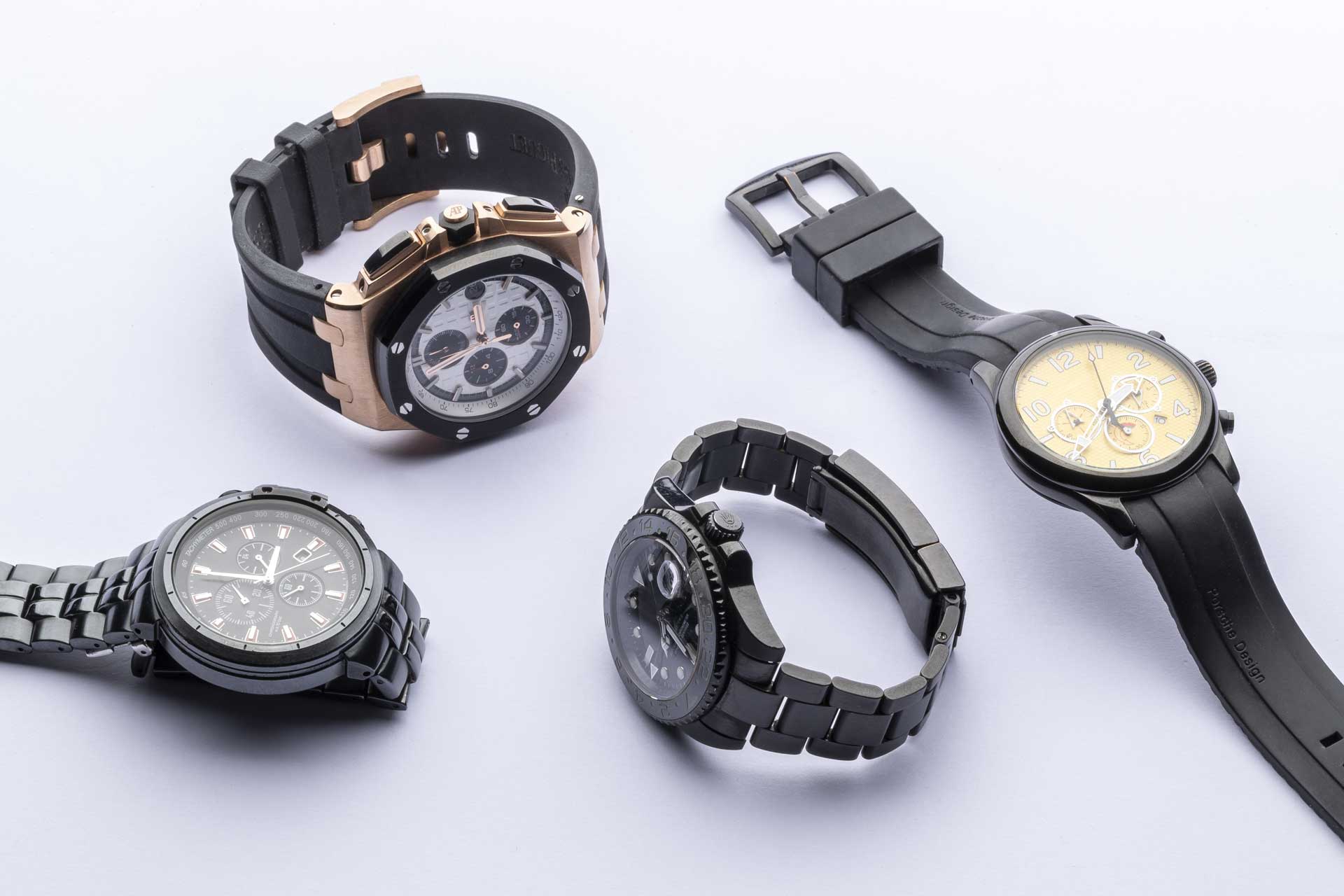 Management of even small quantities
We are entrusted with watches in steel, in titanium, of the most famous brands for their customization and thus to have a unique object. We take care of the covering of the only case and its accessories (buttons, rings, bezels and back covers) and also of the watch complete with strap and clasp.
When the strap is not in metal, for example in fabric or rubber, there is no problem in carrying out the working of the only buckle with its own hook.
The success of the customisation of a class watch passes from a careful preparation of the single parts before PVD coating to the control of the colour after the working operations.
We can manage even small quantities, up to a single watch, following the processing phases with meticulous care and without omitting the slightest aspect;
Ad Hoc Customisations made according to your needs;
PVD colours Hypoallergenic, long-lasting and with strong scratch resistance.
Give to your watch a unique high quality PVD colours
"It's the detail that marks luxury watches"
Surfaces can be brushed to offer a silky and soft colours to the touch with shades of colour that emphasise volume and shape of the design, or glossy to revive the shine of the metal.
Brushed is the perfect colours for an active and intense lifestyle, gloss for a special occasion
Can PVD coating be both glossy or matt?
Yes. It depends on the initial surface conditions, as provided by the customer. If the surface is glossy and it's chosen the PVD black colours, the result will be glossy black, on the contrary if the surface is opaque you will have a matt black result.
Is PVD coating reversible? Can I go back to the original look of my watch?
Our coatings are reversible and we have available the appropriate solutions for the eventual coating removal without going to affect the shape of the components by removing the metal that composes them.
How should the watch be supplied for PVD coating?
The watch must have been supplied completely disassembled. If you decide to proceed with the finishing, will be indicated the best solutions to prepare it correctly by explaining carefully each single step.
PVD Technologies
Leader company in PVD coating